I wanted to show the effects of the Diorshow Maximizer plumping serum on my eyelashes because I'm so impressed with it. This was another Christmas present I received, and I use this every day prior to applying mascara. In the photos above and below I am wearing the serum and some mascara applied on the left eye.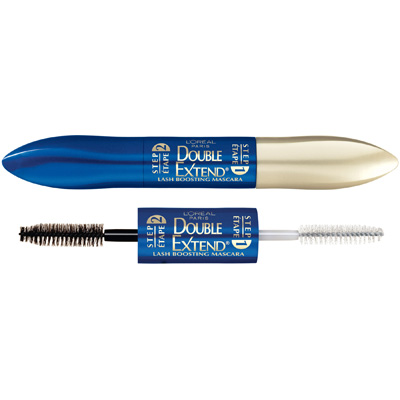 As you can see there's a huge difference. I know that a lot of makeup brands produce these lash primers such as the L'Oreal double extend lash boosting mascara which I have used a few years back, but I don't remember seeing such a visible increase in the length of my lashes. At
£22.00, the Diorshow Maximizer isn't the cheapest primer available but I think it's worth the money. My dentist actually asked me where I got my eyelash extensions done while I was getting a filling! For a slightly cheaper price, at
£20.00 the Lancome version, Cils Booster XL, works just as well which I was using prior to the Dior one. I would have continued with Cils Booster but my sister got me the Dior version for Christmas instead so it's great news that it's equally as effective.